INSPECTIONS
DRONE INSPECTIONS
DATA-DRIVEN, SAFETY GUARANTEED.
Inspections are a critical part of any successful operation, but executing them manually is often time-consuming, difficult, expensive, and high-risk. But drones enable you to quickly and easily cover extensive ground, eliminate costly and hazardous man-hours – and the liability that comes with it.

UAVs not only eliminate the need to conduct manual inspections, they also enable the entire inspection process to be streamlined and automated for maximized efficiency with minimal cost. Plus, drones equipped with advanced sensors including RBG, Thermal Imaging, and UV, you get full-spectrum, high-quality data from even the most tough-to-reach spots without the need for lengthy and disruptive shut downs.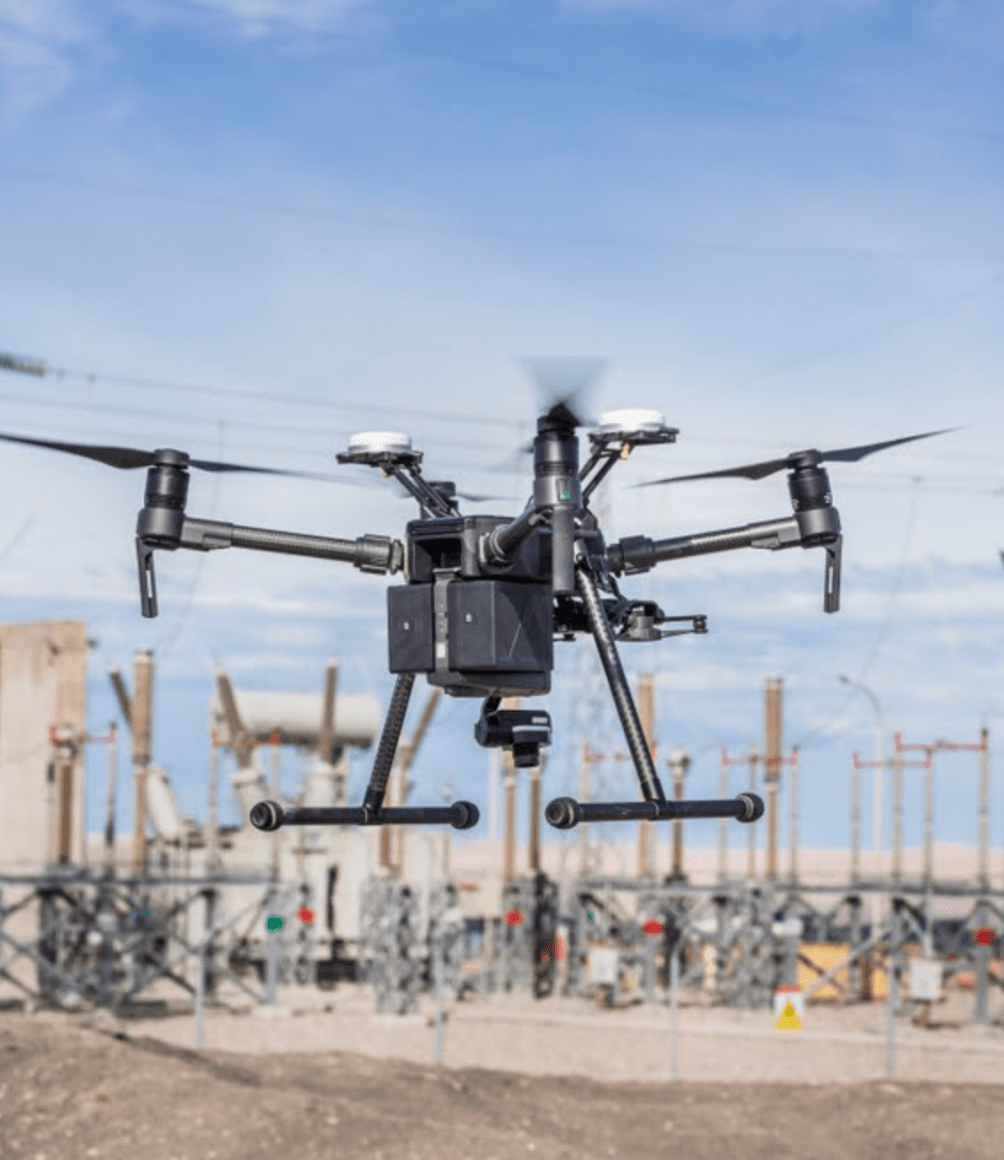 interactive
Get a dynamic and interactive view of assets from the inside out.
Visual Inspection
A drone can be used to inspect assets thoroughly, such as power lines, wind turbines, or cell towers, without the need for scaffolding or a closure of the asset. By using the drone's camera, the operator can gain access to images during a short drone flight and then review them in detail later
Thermal Inspection
Thermal cameras are particularly useful for highlighting problems that go undetected by visual inspections. An operator can easily spot broken or incomplete installations, water under roof membranes, external electrical issues, failed windows, defects, cracks, and faulty connectors in addition to a wide range of potential problems
LiDAR Drone Inspection
Drone LiDAR (Light Detection and Ranging) is one of the most useful tools to have throughout the inspection process – especially in the event of nighttime inspections, or in areas of dense vegetation. By utilizing LiDAR point clouds, you can generate accurate data about the location and height of everything on a map. You can also use it to determine the distance between assets and liabilities, like trees.
reporting
APPLICATIONS AND ANALYTICS
GET REPORTING AND INSIGHTS FROM YOUR DRONE DATA
Efficiently manage assets and infrastructure. Sager's platform makes it easy to convert aerial data into high-resolution digital models and business intelligence
FEATURES
Powerful tools to manage your portfolio from your desk
Get access to all the features you need to put drones to work automating inspections and collecting valuable insights.
Automate inspections & perform inventory analysis at scale
Sager is bringing transformational new technologies to the inspection industry, to solve the problems inherent in manual inspections and inventory reporting.

We're transforming how assets monitor investments, perform maintenance and inventory assets.
Operations & Maintenance
Routines Inspections
Inventory Management
Performance Optimization
Site Updates & Repairs
Work Orders & Verification
A single source of truth across your portfolio
Perform a routine, AI-based analysis of your portfolio to identify inventory, detect changes and alert you of anomalies.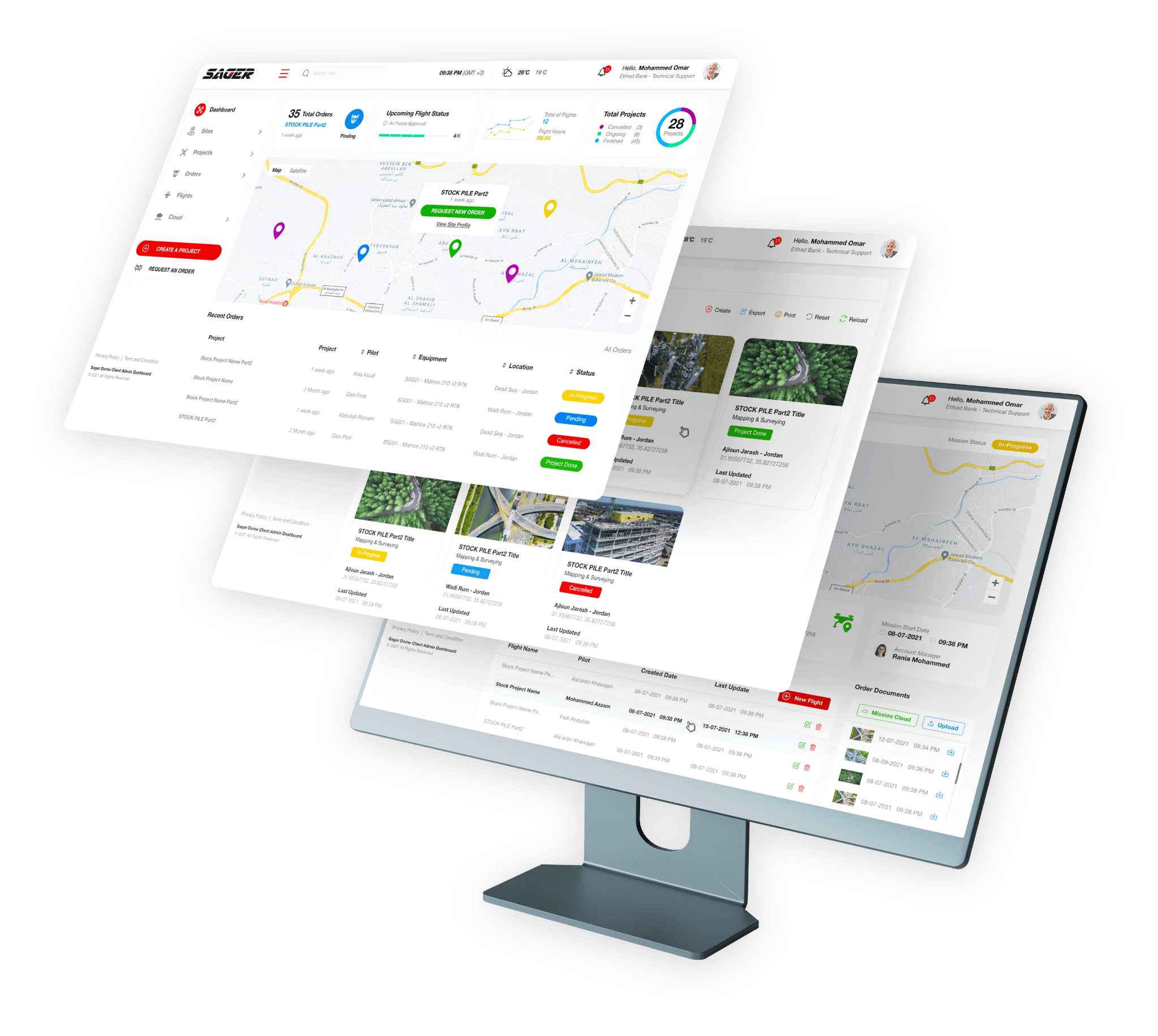 REVOLUTIONIZE YOUR INSPECTION PROCESS WITH POWER AND RELIABILITY OF ADVANCED DRONE SOLUTIONS
or just send us your inquiries [email protected]